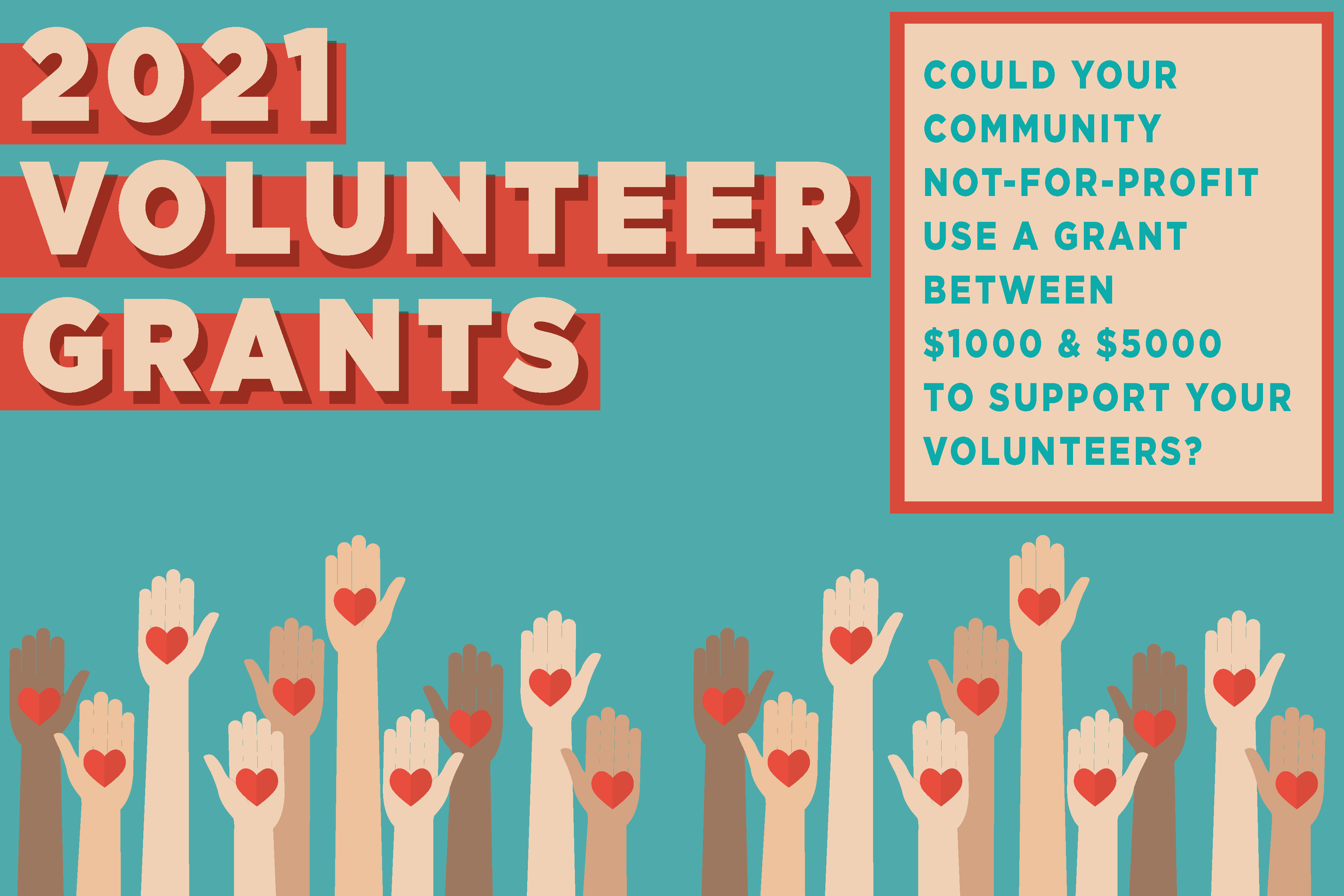 2021 VOLUNTEER GRANTS
Grants of between $1,000 and $5,000 are available to eligible not-for-profit community organisations.
This funding is to be used to:
purchase eligible small equipment items for use by volunteers

contribute to volunteers' fuel costs

contribute to transport costs for volunteers with disability who are unable to drive

assist with the cost of training courses for volunteers




undertake background screening checks for volunteers




conduct activities to promote awareness of, and increase participating in volunteering

opportunities




adapting practices to support volunteers' safety in the current pandemic environment
You can make your submission of interest by completing the below questionnaire before 5pm WST, Friday 23 April 2021 (late submissions will not be considered).

YOU MUST READ THE DEPARTMENTS GUIDELINES TO ENSURE ELIGIBILITY OF YOUR GROUP AND THAT YOUR PROJECT MEETs THE ELIGIBILITY CRITERIA. You can do this by visiting the following link: HUB MASTER TEMPLATE V1 December 2018 [Grant opportunity name] Guidelines (communitygrants.gov.au).
2021 VOLUNTEER GRANTS ARE NOW CLOSED